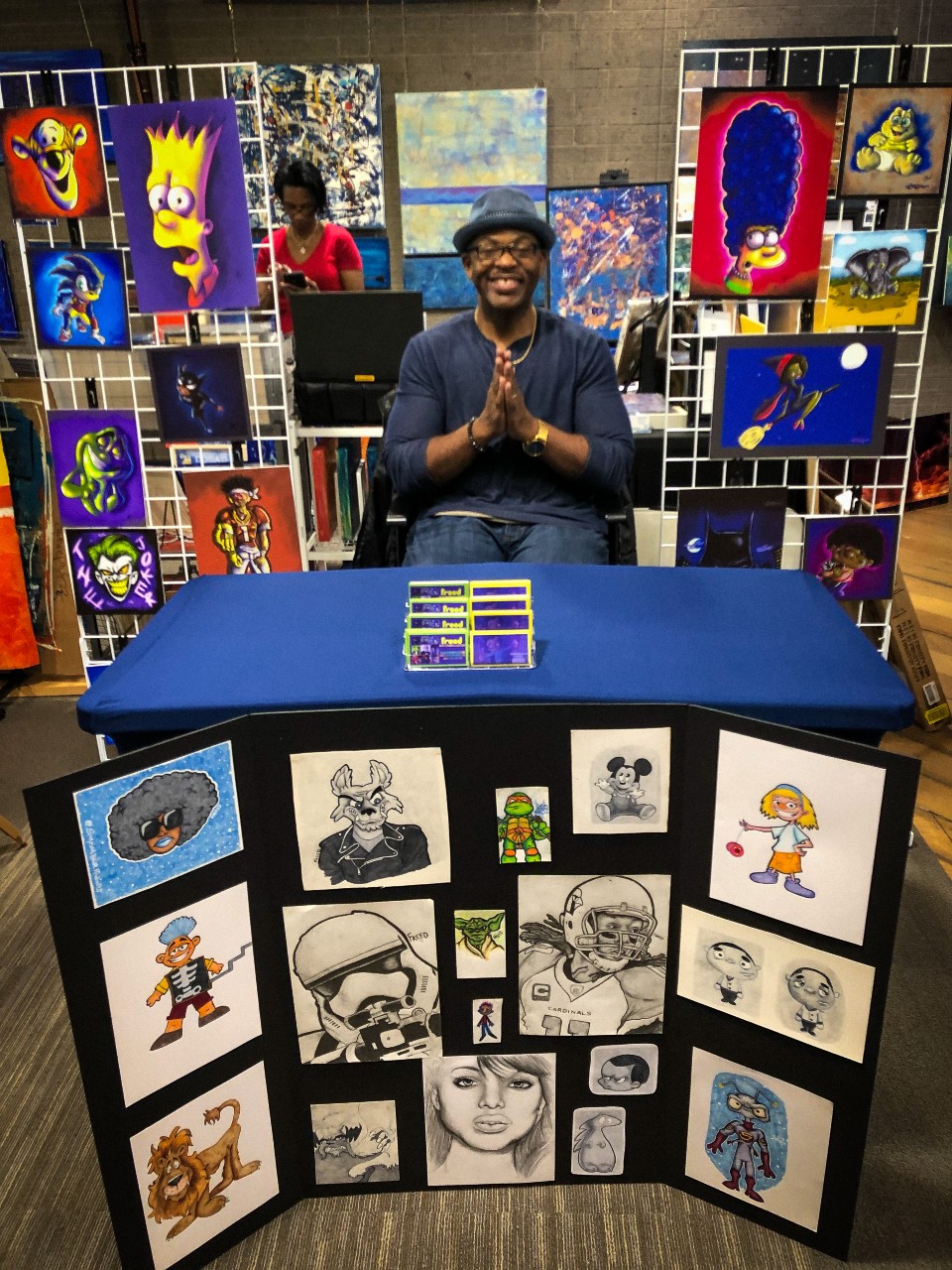 FREED-is short for "freedthekreed", an early internet username I used in the mid 2000's. I performed hip hop for years and did a lot of battle rap online (I ALWAYS WON), and people started to call me "FREED" so it just stuck and it sounded really cool!
I've been creating art since I was at least 2 years old. I specialize in character art and design, having been inspired by old Hannah Berbera cartoons like "The Flintstones " and "Scooby Doo". I really knew I wanted to actually MAKE cartoons when I saw Looney Toons as a kid. I've been after that dream, and building my skills to make it come after me, ever since!
I'm a self taught artist, currently completing  my portfolio with a focus on character design and concept art, and am open to working on any professional media projects. My ideal scenario is to work in Television and Film.
I like to work with bright, vibrant colors and I have a very strong eye for shapes and curves, so my characters tend to have "Funky" looks to them. 
I completed my first art show in February of 2020, right before everything shut down. The experience was major and I was even featured on ABC News to promote the event. The turnout and love received that day, despite record rain  in Phoenix that day, really increased the fire to share my art with the world and the aim is to make you smile and bring a bit of nostalgia and light to you during these times. 
Character designs and illustrations. Check it out!
All
Character Art
Illustrations
Fan Art
Open to film and commercial projects, and freelance opportunities. All art is available for sale via print. Custom commissions are closed at this time however. Stay locked in for updates.